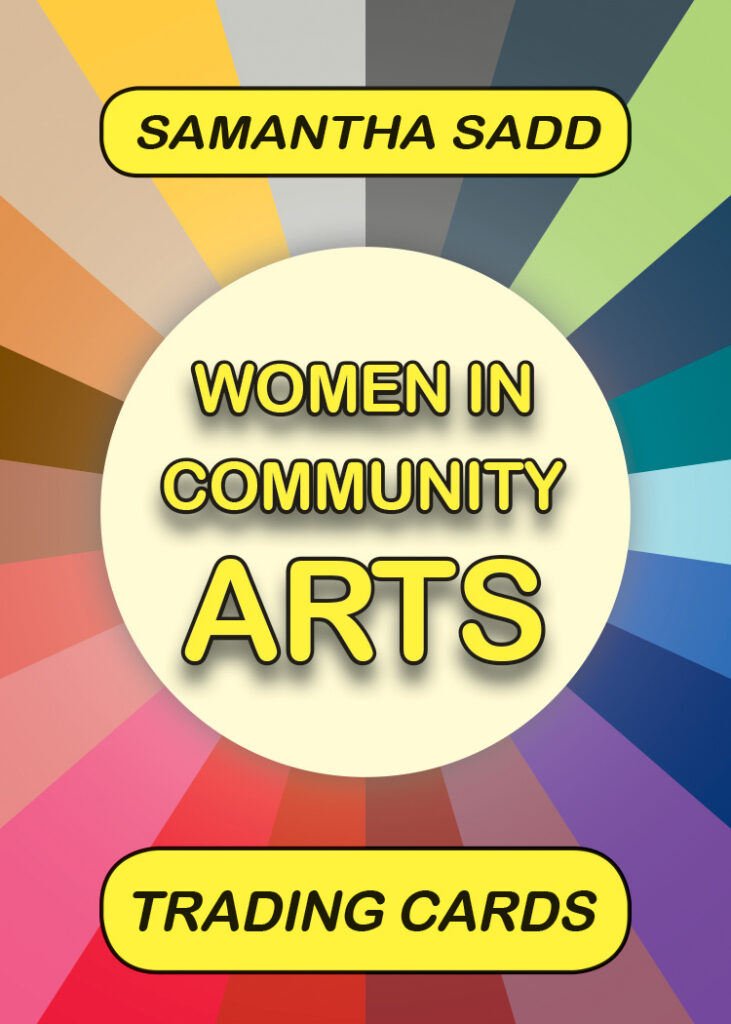 In the form of Cheap Art, this project celebrates the oft-unheralded field of Community Art in Boston, and the essential and inspirational leadership role of women in the field.
The ten women honored in this set of trading cards are putting their remarkable and diverse creative talents to the profound task of meeting our city's most pressing social and emotional needs. An eleventh card commemorates Boston Community Arts legend, Samantha Sadd.
The printed trading cards format is a nostalgic, novel, and affordable way to hold and share this meaningful content. Complete trading card sets are available for $7.
This is the second semi-annual set of Women in Community Arts Trading Cards produced and designed by Neil Horsky. The eleven artist bios are written by Boston-based arts journalist and musician, Rachel Flood Page.
This project is supported in part by a grant from the Boston Cultural Council, a local agency which is funded by the Massachusetts Cultural Council and administrated by the Mayor's Office of Arts + Culture.
$7
VENMO: @Neil-Horsky