SOUNDCRAFTING WITH WES BUCKLEY
I made a special guest appearance on the latest episode of "Soundcrafting with Wes Buckley," toting my collection of ambiguous objects (of Home Schlocking fame). Watch the 13-minute episode and experience some of the most radicool entertainment on YouTube!
XFEST 2019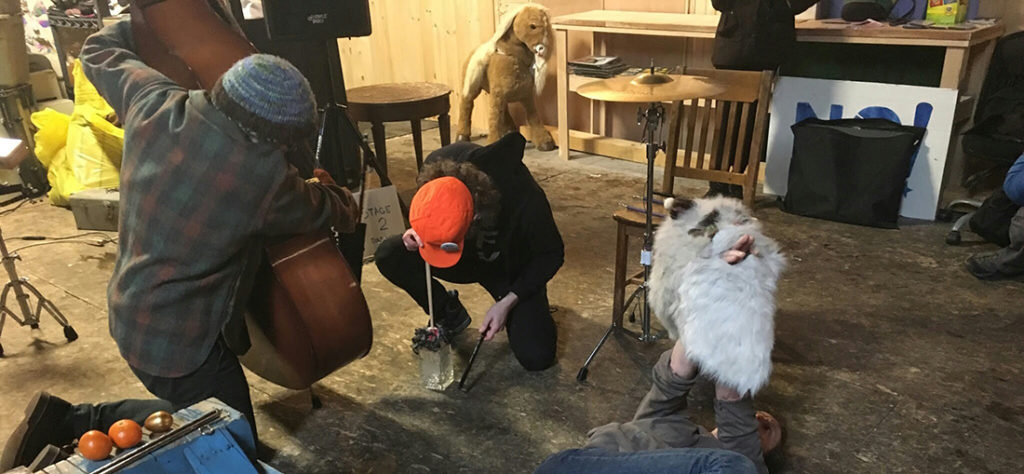 I spent the weekend of February 22-24 at XFest, a "festival of improvised music, movement, and visuals" in Worcester, MA. On Saturday afternoon Music as a Second Language facilitated an improv music workshop with an enthusiastic group of about a dozen participants. We explored using our voice in an ensemble to create harmony, dissonance, melody, texture and mood. We also experimented with incorporating movement into the improvisation, observing how relative location of sound sources can change our overall auditory experience.
As a percussionist I participated in several "improv challenges" where musicians and other performing artists are joined in an ensemble to perform for 15-20-minute improvised sets. Listen to a recording here by Craig Lewis of my "improv challenge" set from Friday night accompanied by Id M Theft Able of Portland, ME and Martin Freeman of Rochester, NY.
The photo above by Rob Kopki is from Sunday afternoon, an ensemble piece curated by Philadelphia-based choreographer Asimina Chremos featuring her dancing alongside my percussion and upright bass by Ian Kovac.
A PEOPLE'S ART HISTORY OF BOSTON
My 24 This Month in Boston Counter-Cultural History articles, and accompanying illustrations by a variety of talented artists, were reformatted as posters for an exhibition at Boston Latin School in the Seevak Room from October 29th to November 2nd.  I spent a day at the school in the Seevak room presenting the project and answering questions from students and teachers in History, Art and English classes.
BOSTON ART BOOK FAIR
I tabled under the moniker The Egleston Art Factory Outlet at this annual event at the Cyclorama from October 12th-14th, selling my zines and other printed matter, including works such as Bad Idea and Rockwellian Dystopia.

PEACE & JUSTICE
My freshly-framed artwork Constitution Found Poetry was in a group exhibition on the subject of "Peace & Justice," which opened October 4th at The Arts Center/Gallery at Delaware State University.
MAKE REALITY MAGIC AGAIN
The Art for Friends Sake experimental video series Voyeuges was the subject of a retrospective exhibition this August at The Distillery Gallery.  The show included a theatre-style premiere screening of Episode III, a TV video loop of older episodes, a display of various artifacts and behind-the-scenes photos, and an artist statement booklet featuring testimonial quotes from crew members.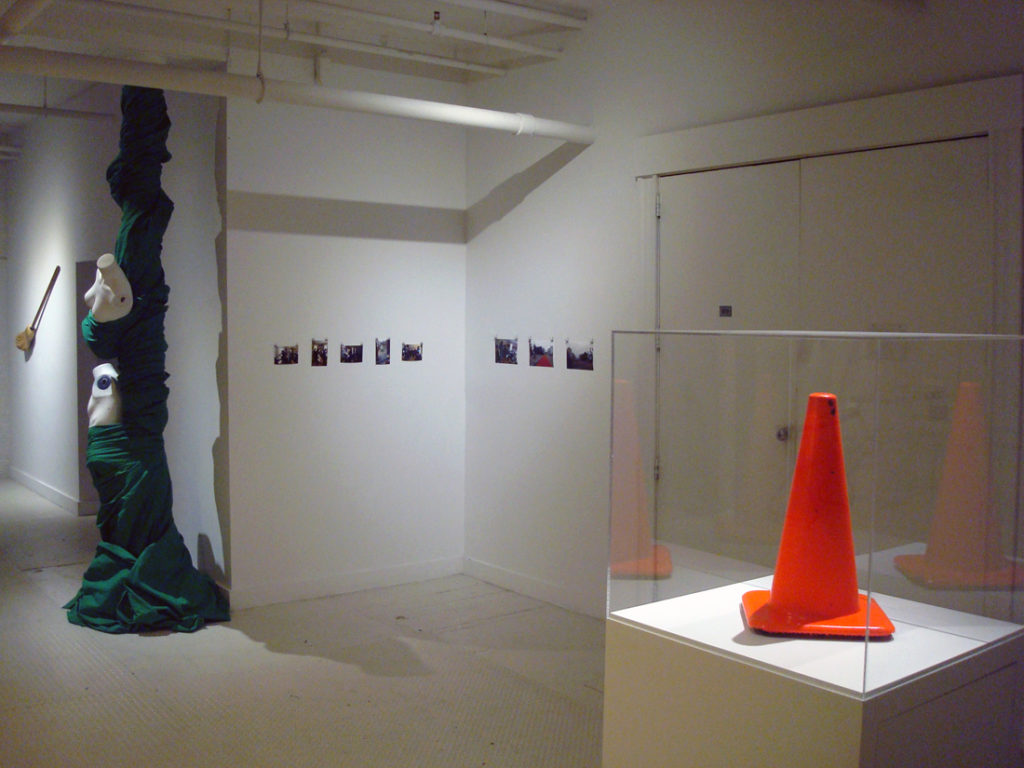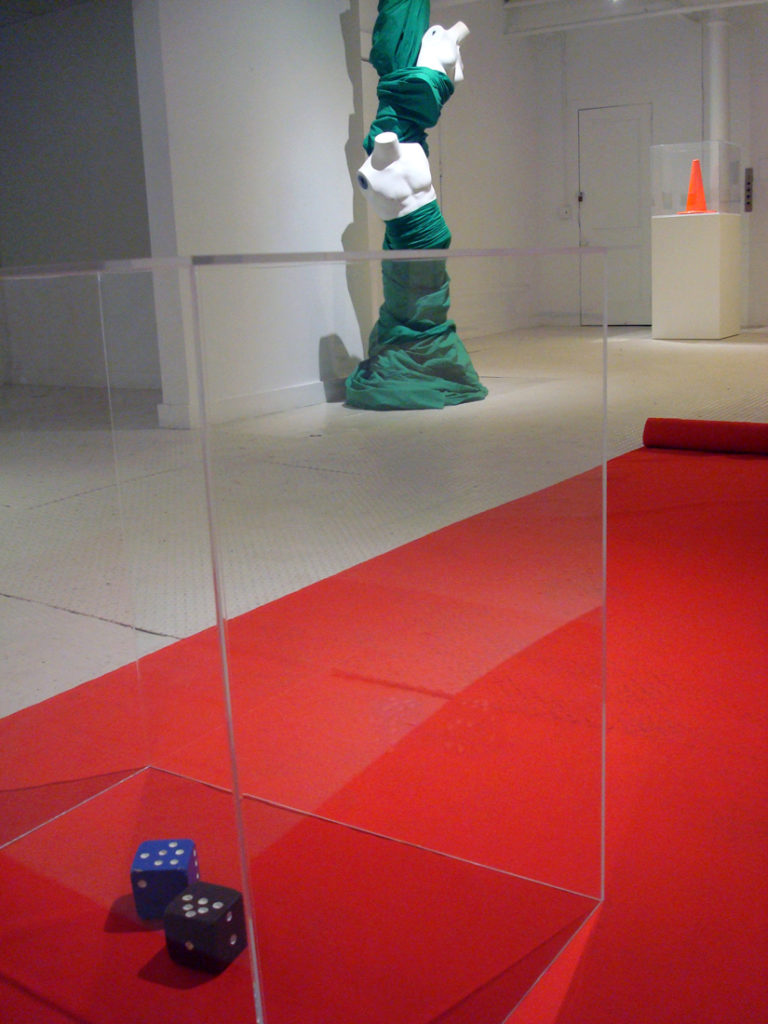 HOME SCHLOCKING
Our latest Art for Friends Sake production, the video artwork Home Schlocking, is making its public Boston premiere on July 30th on the evening harbor art cruise Upstream Downstream sponsored by Boston Harbor Now's Boston Harbor [Re]creation project.
Home Schlocking's public premiere was held at UnchARTed Gallery in Lowell, MA on July 20th as part of the Anti-Procrastination Festival presented by the Deadline Variety Hour.
STREET SWEEPER TALISMANS @ DEEP THOUGHTS JP
Need some new vinyl?  Why not get some spiritual protection for your car while you're at it?  A choice selection of Street Sweeper Talismans are for sale at Deep Thoughts JP, the most psychedelic record store in Boston!
XFEST 2018
Music as a Second Language is pleased to present a special workshop at XFest 2018: a festival of improvised music, visuals and movement, 1pm Saturday afternoon, February 24th at Dorchester Art Project, 1486 Dorchester Ave., Dorchester, MA.
All three MSL facilitators are also participating in Performances at the festival on Friday and Saturday nights.
MSL is supported in part by a grant from the Boston Cultural Council, a local agency which is funded by the Mass Cultural Council, and administered by the Mayor's Office of Arts and Culture.
SHHH… EXHIBITION IN MADISON, WISCONSIN
I have three pieces – a poster and two zines – in an upcoming group show accompanying a collection of World War II era propaganda posters.  "Shhh…" opens February 3rd, 2018 at Arts + Literature Laboratory in Madison, Wisconsin.
JAMESON & THOMPSON ALUMNI EXHIBITION
My Selections From a Symbology of Struggle posters are included in a group show of artwork by current and former employees of Jameson & Thompson Fine Art Services, 15 Greenview Ave in Jamaica Plain.
LUXURY CONDOS: COMING SOON
My piece titled BARF is now in the front window of Aviary Gallery, 48 South Street in Jamaica Plain, as part of a group show on displacement and gentrification.  Opening reception is from 7-10pm, Thursday, 2 November.
PRIVATE SCREENING @ BU
Our experimental video project Voyeuges: Episode II has been selected for inclusion in the exhibition Private Screening at Boston University Art Gallery Annex, 855 Commonwealth Ave.  Opening reception is October 19 from 6-8pm.  The exhibition runs until December 10.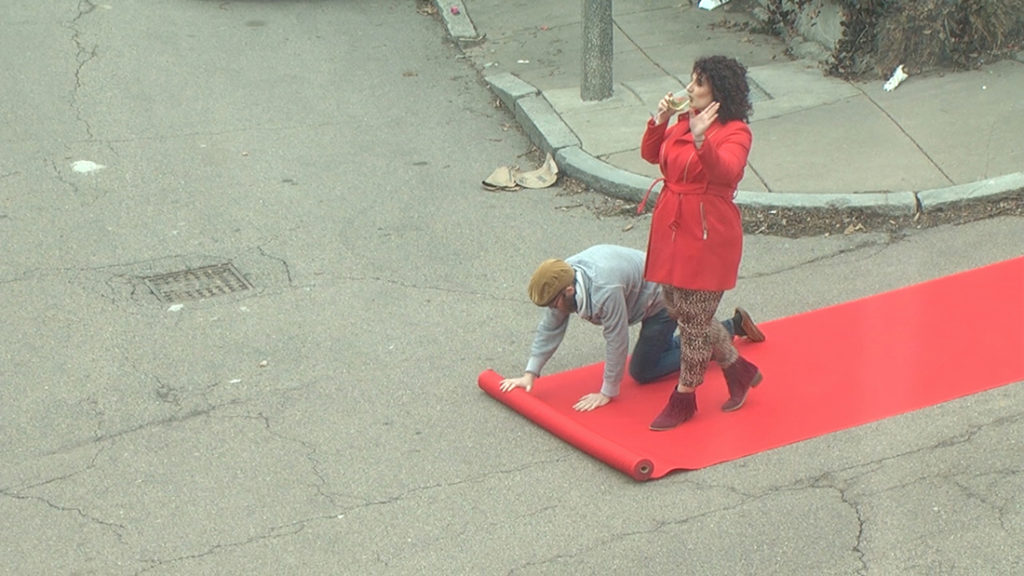 URBANO ENCOUNTERS
On view until November 11 at Urbano Project, 29 Germania Street in Jamaica Plain, is the retrospective exhibition Urbano Encounters.  See inspirational and informative documentation of many past projects including my Freedom Trail on Trial and Mapping Exclusion projects.
NEW ZINELAND, 2017
The Egleston Art Factory Outlet will be open for business at the New Zineland fair on Sunday, 20 August, noon-6pm at the Cambridge Elks Lodge, 55 Bishop Allen Drive.  Come get your art on – on the cheap!
NYC EXHIBITION
My 2016 project Selections From a Symbology of Struggle is being exhibited in New York as part of TREMORS: "a multidisciplinary group show in response to recent political and social upheaval," curated by Monika Lidia.
The opening reception is Thursday, 17 August, 8pm, at Point Green, 260 Java Street in Brooklyn.  The show runs until 6 September.
MAKE SHIFT BOSTON WINDOWS
My 6-foot tall Selections From a Symbology of Struggle posters that were installed in the CityPOP Egleston windows are now at Make Shift Boston: "an affordable coworking space and event venue supporting social justice and creative community," at 549 Columbus Avenue in the South End.  Thanks to Benji Mauer for the opportunity.
ANTIFAC
The inaugural interactive public performance by Ascending Neighbors Togetherness Improvisational Freedom Arts Collaborative (ANTIFAC) will occur at the Egleston Square Peace Garden on Thursday, 10 August 2017, at 8pm.
Experience the magic of making movies, live and in person, with lights, cameras and action!
This is an experimental, improvised performance event, complete with projections, a live band, lights – the works! – and you can become a creative partner in the moment if you are moved to do so.
Come be inspired and entertained by a diverse set of artists improvising with their many talents and gizmos.
FUTURE-A-OKE
The second edition of Future-a-oke, a collaboration between Music as a Second Language and community artist Tim Devin, will be held at the Somerville Arts at the Armory on Thursday, 29 June 2017, 7-9pm.
Bust out your crystal balls and weave some yarns of life-moments to come at this open stage event.  Sing us a song of your future, read us a poem of what's up next.  Channel your inner Nostradamus — the path ahead is yours for the taking!
CITY POP EGLESTON CLOSES
My yearlong residency at CityPOP Egleston ends on 31 May 2017.  The residency supported much creative productivity, fruitful collaborations and community engagement with my artistic practice.  Stay tuned for a more in-depth reflection upon the year of working in a shared studio and performance space in Egleston Square.
MARMION FILM FESTIVAL
The Marmion Film Festival was held at Marmion Center for the Arts on 27 May 2017, where Voyeuges Episodes I & II screened along with videos and animations by Kyle Browne, PJ Goodwin, Frank Hegyi, Carly Lieberman, and Rene Dongo.  The festival was a smashing success!
OPPORTUNITY FUND
I received a City of Boston grant from their new Opportunity Fund to support my community engagement work at CityPOP Egleston, specifically my Games to Cultivate a Creative Attitude monthly workshop series.  In addition to a general audience of community members and artist peers, I held a workshop with fellows and faculty from the nearby Urbano Project to help generate ideas for their Spring semester work involving a Civic Nomadic Sculpture and addressing the programming theme: The Commons / The Other.