Music as a Second Language (MSL) provides a supportive environment and structured framework for musical improvisation with children, youth and adults in the Greater Boston area.
The MSL facilitators are: Scott Mizrachi (musician & certified youth worker), Ian Kovac (musician & licensed music therapist), and Neil Horsky (musician & community artist/educator).
We facilitate a series of music games with participants of varied backgrounds and experience levels at local community arts centers. 
The game structure creates an environment where everyone respectfully engages with and listens to each other. We guide participants in overcoming feelings of intimidation and uncertainty, eventually becoming comfortable and confident participating musically. After each game the group reflects on the experience and experiments with proposed variations as time allows. Participants are encouraged to share their thoughts and feelings about the musical experience and allow the conversation to shape the group process. As the workshop progresses participants become more connected, in-dialogue, and more uninhibited with their creative expression. We like to describe it as everyone becoming "OK being weird together". In addition to this process-oriented approach, our facilitators use their own musical knowledge to educate participants about fundamental elements of music and how these elements relate to intuitive concepts.
New techniques for musical improvisation are developed within each session and are then used as foundational processes for subsequent sessions. The desired effect of this scaffolding approach is that group members find themselves contributing to the overall development of the group. MSL gives participants the tools to facilitate the games themselves, thus contributing to an overall sense of empowerment.
Our vision is to inspire people to embrace their own creative expression and build connections in their communities, using music as a catalyst for people to let their guard down and put their heart out.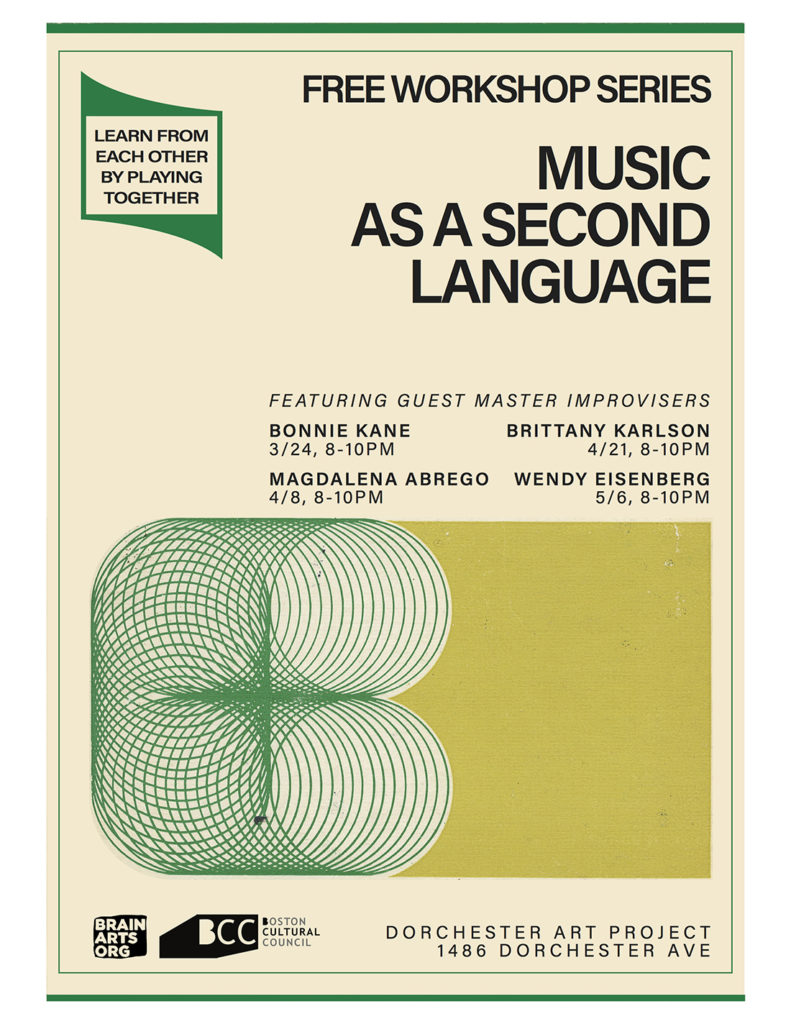 MSL is supported in part by a grant from the Boston Cultural Council, a local agency which is funded by the Mass Cultural Council, and administered by the Mayor's Office of Arts and Culture.
In addition to conducting workshops, MSL organizes an improv music ensemble event every Halloween called Spooky Jams, which has supplemented since 2018 the annual KidsArts Anti-Capitalist Haunted House in the First Church of Jamaica Plain, 6 Eliot Street.