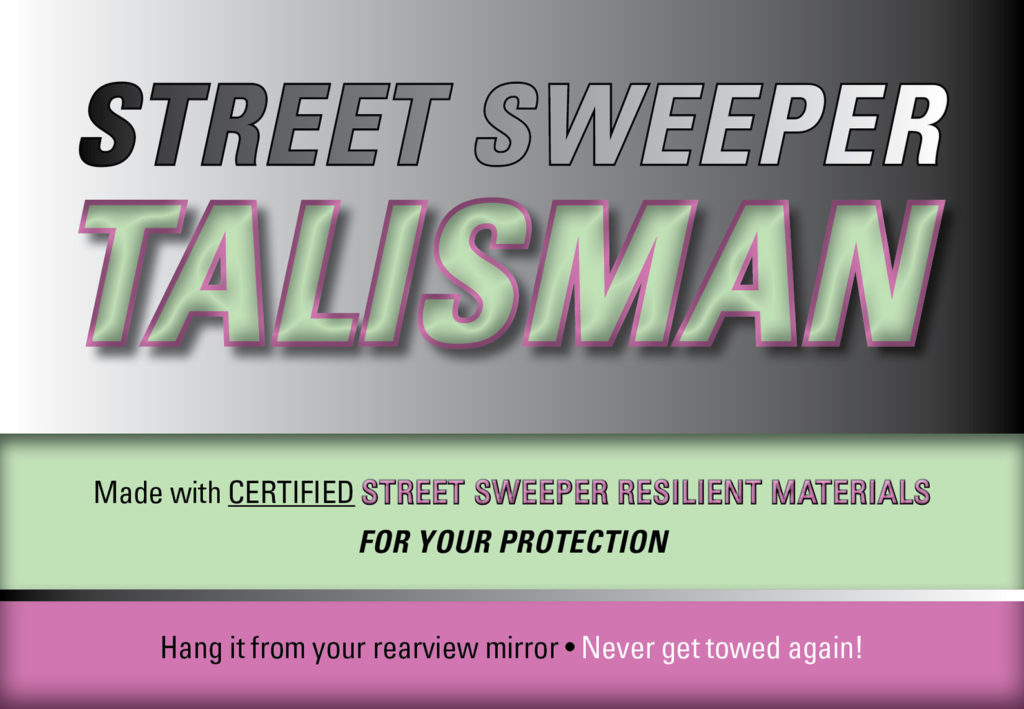 Addressing the urban epidemic / scam / best-way-to-ruin-your-day street sweeping fiasco the only way I know how – with Fluxus!
Available for sale at The Egleston Art Factory Outlet and Dorchester Art Project's Frugal Collective exhibition presented by the Institute of Affordable Art.  An investment that's more than worthwhile!
Read an article here about the Street Sweeper Talisman project by Dan Shea of Boston Hassle.
Watch a musical ode to the Street Sweeper Talisman project here, at 5:10 of Episode 5 of Soundcrafting with Wes Buckley.
See select talismans below. There's more where these came from (the streets of Egleston!).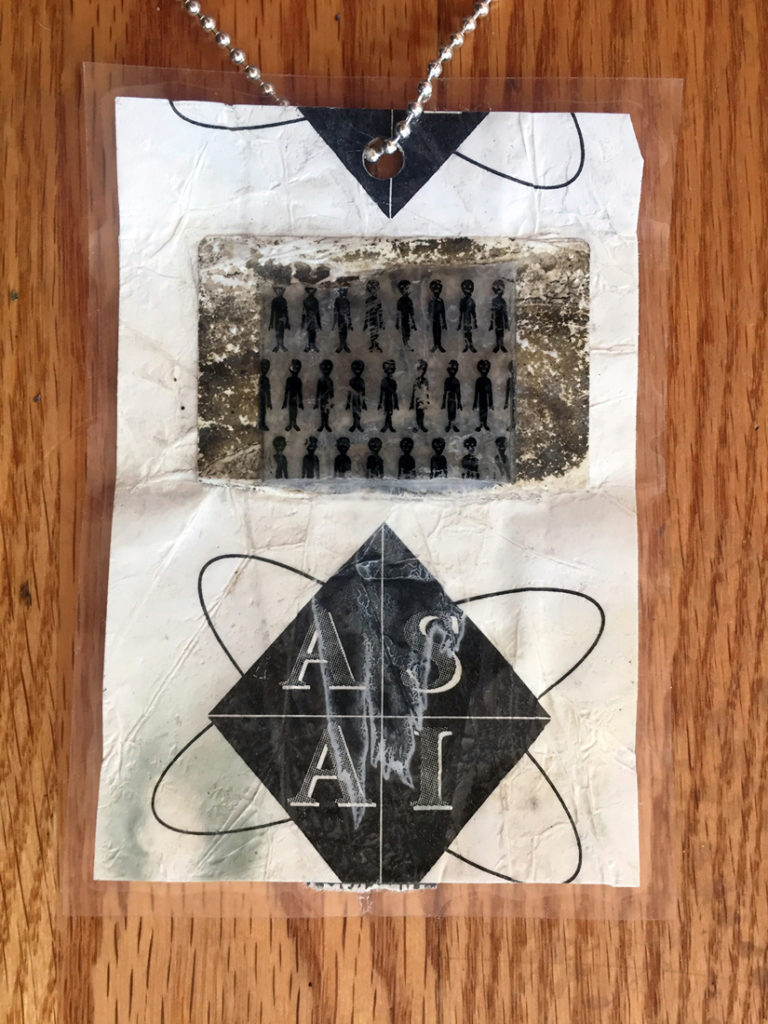 $15
Includes one laminated Talisman, one beaded chain, and one color label.
VENMO: @Neil-Horsky