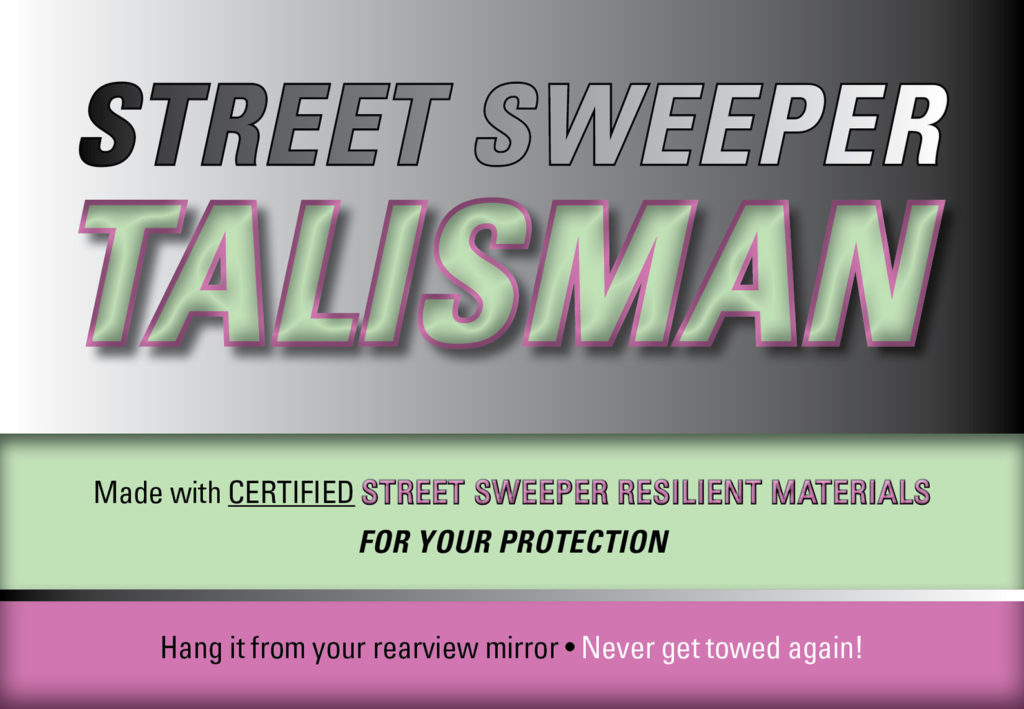 Addressing the urban epidemic / scam / best-way-to-ruin-your-day street sweeping fiasco the only way I know how – with Fluxus!
Available for sale at The Egleston Art Factory Outlet and Deep Thoughts JP.  An investment that's more than worthwhile!
See select talismans below.  There's more where these came from (the streets of Egleston!).