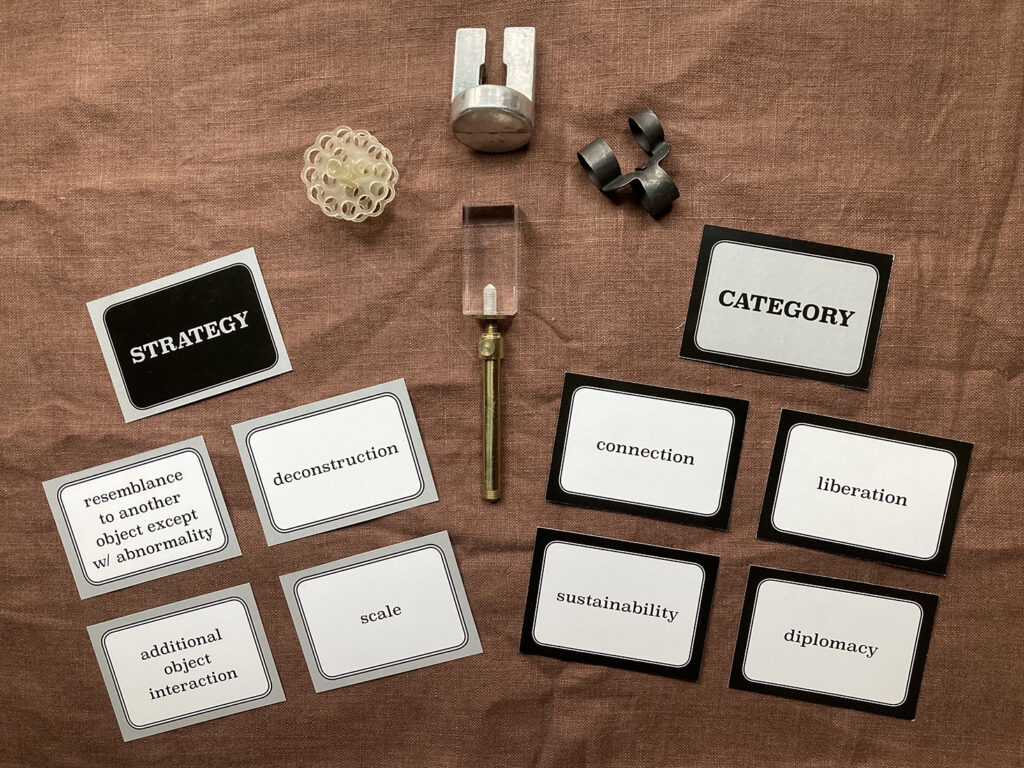 The Name That Schlock Parlor Game is an exercise in creative thinking for groups of students or professionals — a unique workshop perfect for team-building and generating fresh ideas.
What is THAT, you ask? We have NO idea! How about YOU decide?
Parlor game players are charged with imagining names and functions for ambiguous objects*, and work together to develop advertising slogans for these imaginary consumer products. The game also features "challenge rounds" using two sets of cards to guide players' thinking. Players rotate the responsibilities of selecting objects, judging names, and consolidating and delivering the collaborative sales pitch.
A workshop experience includes game facilitation and all necessary game materials, including access to a sizable collection of ambiguous objects. The game is played with four to eight players. Multiple games may be played at once for larger groups, up to 24 participants.
Prices are sliding scale based upon organizational capacity:
DIY: $100-300
Small business/Community non-profit: $300-500
Institution/Corporation: $500-1000
Municipality: $1000-1800
*Ambiguous objects are mass-produced objects that serve unknown, not readily apparent, mysterious functions. For more on the ambiguous object collection, watch the 3.5-minute video artwork, Home Schlocking.